The Juniors Patch Program is designed to foster the ideals of volunteer service in our communities and for our veterans. The Patch Program incentivizes active participation and helps Junior members learn about the Auxiliary. An annual Junior Meeting is held to provide these young members with an opportunity to become acquainted with girls from different states and experience multicultural team building while forming exciting new friendships.
Junior members are eligible to apply for the Auxiliary's National Spirit of Youth Scholarship. Each year, five young women are competitively selected to each receive a four-year scholarship to pursue a college education, currently awarded at $1,000 per year for four years.
Connecting with our Junior members and involving them in worthwhile activities that support our mission is the best way to ensure the continuation of the Auxiliary for as long as there are veterans to serve.

Engaging the next generation to become members in the American Legion Auxiliary is the important purpose of the Junior Activities program. Junior membership is open to girls from infancy through age 17. The Junior Activities program prepares girls under the age of 18 to become active adult members of the organization by providing positive volunteer experiences that instill the ideals of the Auxiliary. These young ladies develop leadership skills while having fun and will hopefully become the future leaders of our organization.

Juniors are members of the Auxiliary who are organized as a committee of a unit. Juniors are not a separate organization. Junior members conduct their own meetings and perform their own special activities. Junior members plan their own community service projects, along with supporting projects sponsored by the Auxiliary and The American Legion Family.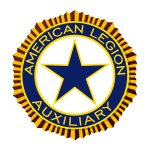 Welcome to

The American Legion Auxiliary

Department of Arkansas

1415 West 7th Street

Little Rock, AR  72201

PH: 501.374.5836 -- Fax: 501.372.0855