Alternate National Executive Committee (Alt. NEC)

2018 - 2019

Carol Smith

Unit 29 Siloam Springs

Serving as an Alternate Delegate, Carol attended the 2014 National Convention in Charlotte, North Carolina by attending the Children & Youth, Girls Nation, Junior Activities, and Child Welfare meetings. In addition, she served as a

Convention Delegate representing the Department of Arkansas at the 2015 National Convention in Baltimore, Maryland at pre-convention meetings for Americanism, Education, and Community Service.

Carol's innate leadership skills proved to be helpful during her two, three-year terms as President of the Utah Ogden Women's Bowling Association (a non-profit organization of more than 3700 members).  Her leadership resulted in all of the 25 Board members becoming more active and taking ownership of the Association's programs, rather than leaving the actions and decisions to just a few of the Board members. She was also an avid bowler, finishing 11th in singles play at the National Tournament held in Charlotte, North Carolina in 2007. She also enjoys playing golf.

Prior to her husband J.W.'s retirement and move to Siloam Springs, Arkansas, she owned and operated 'Just For Pets,' a successful retail, pet grooming and boarding business, and she was also responsible for accounts payable-receivable for her husband's business, Double 'S' Enterprises, Inc.

Carol has been married to her husband J.W. for 52 years. They have two children and six grandchildren, and are active members of Saint Mary's Catholic Church in Siloam Springs, Arkansas.

For more information, please contact the American Legion Auxiliary at (501) 374-5836, or visit the American Legion Department of Arkansas Auxiliary Web site at: www.auxiliary.arlegion.org.

NEC Carol Smith was born in Horton, Kansas and later graduated from Mount St. Scholastica Academy located in Atchison, Kansas in 1961. She obtained her American Legion Auxiliary eligibility through her husband J.W. Smith, who served in the U.S. Air Force from 1961 through 1981. Carol has five brothers and all have been in the service…the oldest was in the Army during the Korean Conflict, three were in the National Guard, and one was in the U.S. Air Force during the Vietnam War. 

Carol has served in many capacities as a member of the American Legion Auxiliary such as Unit 29 (Siloam Springs) President, Department Community Service Committee Chairman, and has worked with the American Legion Girls State Program at Harding University in Searcy, Arkansas. Carol is currently serving as Unit 29 Vice President, Girls State Committee Chairman, and is on the Membership Committee. While serving as President of Unit 29, she helped to increase Unit membership and member involvement along with fund-raising and Unit involvement in the local community, evidenced by numerous awards received by Unit 29 during her tenure.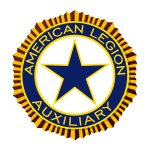 Welcome to

The American Legion Auxiliary

Department of Arkansas

1415 West 7th Street

Little Rock, AR  72201

PH: 501.374.5836 -- Fax: 501.372.0855